Explore Our Three Collections In Video
Natural materials often tend to evoke exotic or organic designs but in reality they suit a wide range of styles from Santorini and French Provincial to mid-century and Scandinavian. This is why our products are part of three distinct collections: Organic, Textured and Contemporary.
Click on the images below to get a feel for each collection and explore the products in each range.
Contemporary Collection
Far from its original tubular shape, bamboo can now be engineered into timber-like products that outperform most timbers. Our Symphony Series and SeaChange Series® exemplify this with their range of slatted cladding and screens, suitable for indoor and outdoor fencing, shading, cladding and screening applications. Watch the video here.
Textured Collection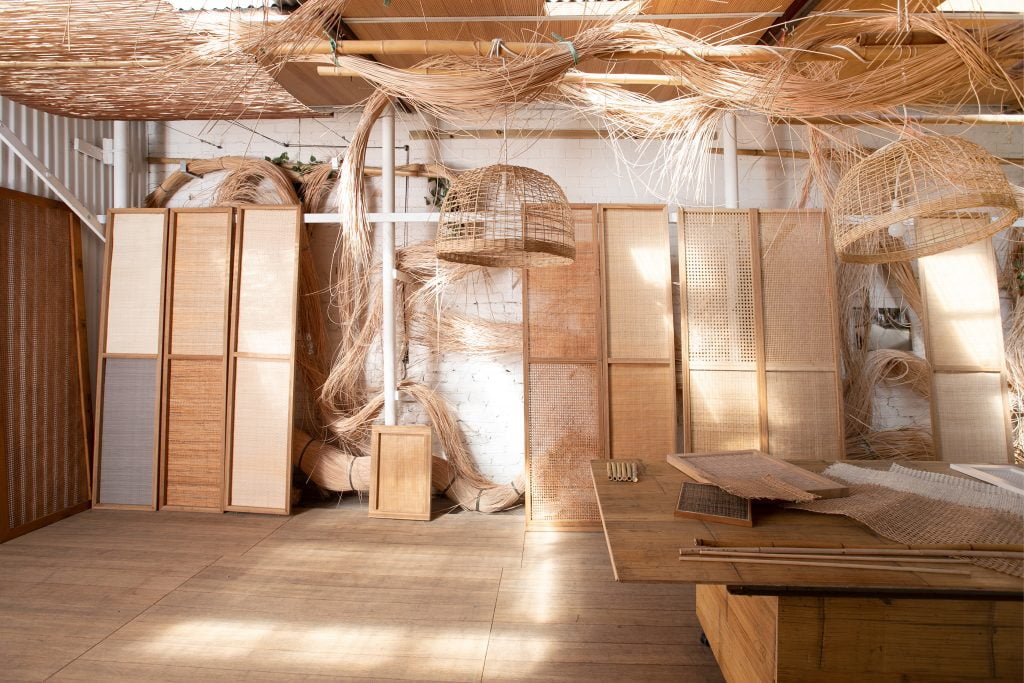 Bamboo poles might have the tensile strength of steel but their outer skin can be woven into intricate and textured panels, perfect for joinery and cladding applications. Similarly to bamboo, rattan is a naturally renewable plant that grows in the tropical regions of Africa, Asia and Australasia and can be woven into the very popular webbing you often see in furniture, cabinetry and walls. Our woven bamboo panels and rattan ranges are the richest in Australia with more than 15 designs to choose from. Get a feel for all different patterns here.
Organic Collection
Last but not least, the Organic collection gathers all the essential bamboo products you know and love such as bamboo poles, bamboo screens and the lesser known Natureed®. Natureed® is a trademarked product exclusive to House of Bamboo that contains up to 50% more reed than similar products on the market, making it a very durable and weather resistant fencing, screening and shading solution. See all the products in our Organic collection here.
To discuss the products featured in the videos, get in touch with our design consultants by calling 1300 665 703, filling the form here or visiting our showrooms in Sydney and Brisbane.