5 Bespoke Solutions For Unique Projects By Remarkable Women
To celebrate International's Women's Day, we put the spotlight on female Architects, Interior and Industrial Designers who are shaking and shaping the future of the industry for the better.
In addition to being a female-led company, driven by the passionate Jennifer Snyders, we are fortunate to work with some of the most established and promising women in the Architecture and Design world.
Here are a few women-led projects we had the privilege to collaborate on and develop bespoke solutions for.
Maxine Scalabrino of Fine Architects – Randwick Balustrade
For this elegant apartment block in Randwick, Maxine Scalabrino of Fine Architects was looking for a balustrading solution that could meet standards safety requirements but have a warm and natural finish. We developed a stainless steel reinforced bamboo timber screen that could be front fixed or staked in thanks to spigots which became our Sorrento product.
Jo Taylor Design – Elanora Heights Project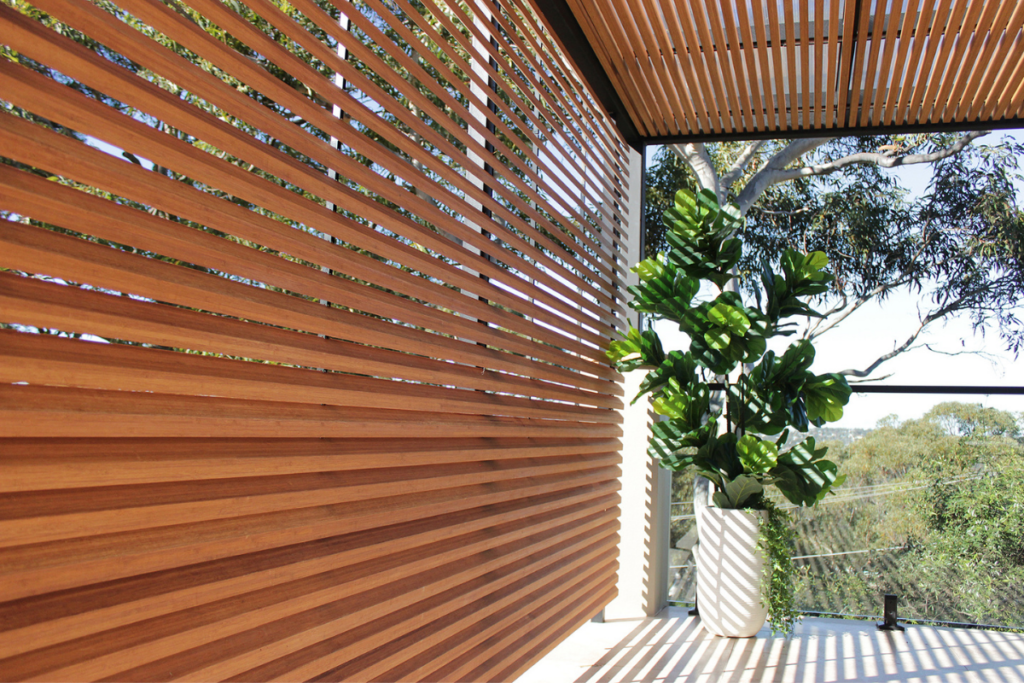 Jo Taylor created Jo Taylor Design in 1983 and has been designing spaces that are "beautiful yet comfortable, practical yet inviting" ever since. For this property in Elanora Heights, the client needed privacy and shading for a large wrap around balcony. Using two different profiles of bamboo timber slats, louvred and slatted, we were able to deliver on both aspects of the brief while keeping the design coherent and harmonious.
Jessica Leckie of Woolworths Food Group – Glenrose Health and Wellness Concept
As part of their continued mission to grow toward a greener future, Woolworths Food Group have started including bamboo in the design of their new Health & Wellness concepts. Jessica Leckie, Industrial Designer at Woolworths Food Group was instrumental in the push for bamboo and worked in collaboration with our team to design bespoke engineered bamboo cladding solutions that embody the brand's mission.
"When selecting finishes for this concept, we endeavoured to communicate our brand values. As a renewable resource, bamboo is aligned with our mission to contribute to a sustainable future and it aligns to our Health & Wellness customers' values. The use of this material also aligns with the increased use of bamboo we are seeing in health and beauty accessories such as bamboo toothbrushes, gloves, combs etc. "
Kristine Yeats of KY design&more – Hayman Spa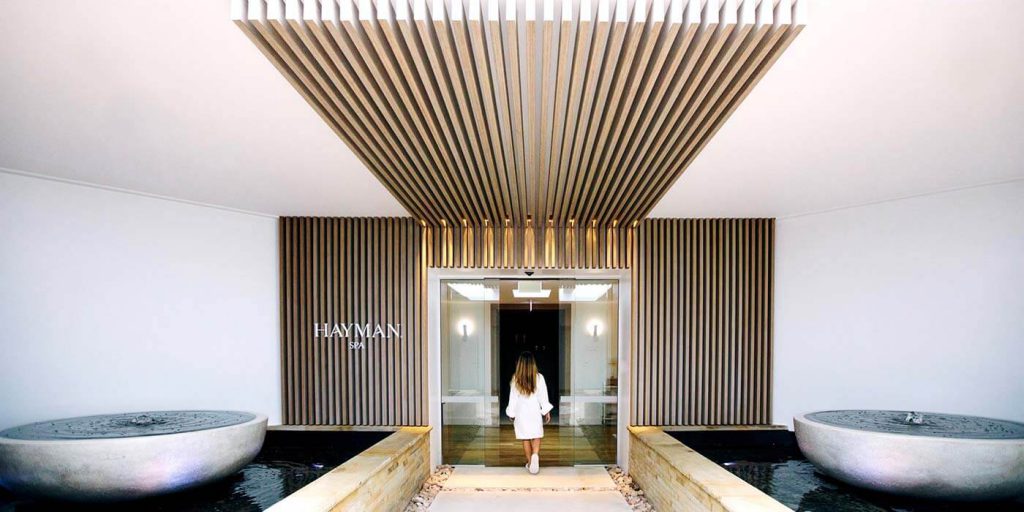 Before working on our extensive Sydney showroom renovation, Kristine Yeats first used bamboo timber for another ambitious renovation project: Hayman Island Resort. Part of the $135 million refurbishment focused on Hayman Spa for which Kristine commissioned bespoke grey-washed bamboo louvres and slats from House of Bamboo®. The result is a space that is contemporary, yet relaxing, proof that a natural material such as bamboo has its place in modern designs.
Jennifer Snyders of House of Bamboo® – Custom Pool Boundary Fence
Our client wanted a natural looking pool boundary fence with horizontal slats that could not be climbable so House of Bamboo® CEO Jennifer Snyders crafted a custom version of a standard louvered screen that had a 60 degrees angle to meet the required safety standards for pool certification.
We always do our uttermost to understand a brief and can custom make the right product that will tick all your boxes. Get in touch today to find out more about the timber of tomorrow.