10 Bamboo Building Products For Sustainable Construction
Despite its tubular shape, bamboo can now be engineered into bamboo timber products that provide the exact same finish as the most popular softwoods and hardwoods (spotted gum, merbau, blackbutt, jarra etc).
Since the 2020 bushfires, the timber shortage has recently been impacting projects worldwide but bamboo being one of the world's most renewable resources it is not only plentiful but better for the environment (it produces 35% more oxygen and stores up to 4 times more carbon than trees and naturally regenerates without the need to replant).
Everything you envision in timber can be made with bamboo, such as these 10 bamboo building products that are sustainable timber alternatives.
Privacy Screens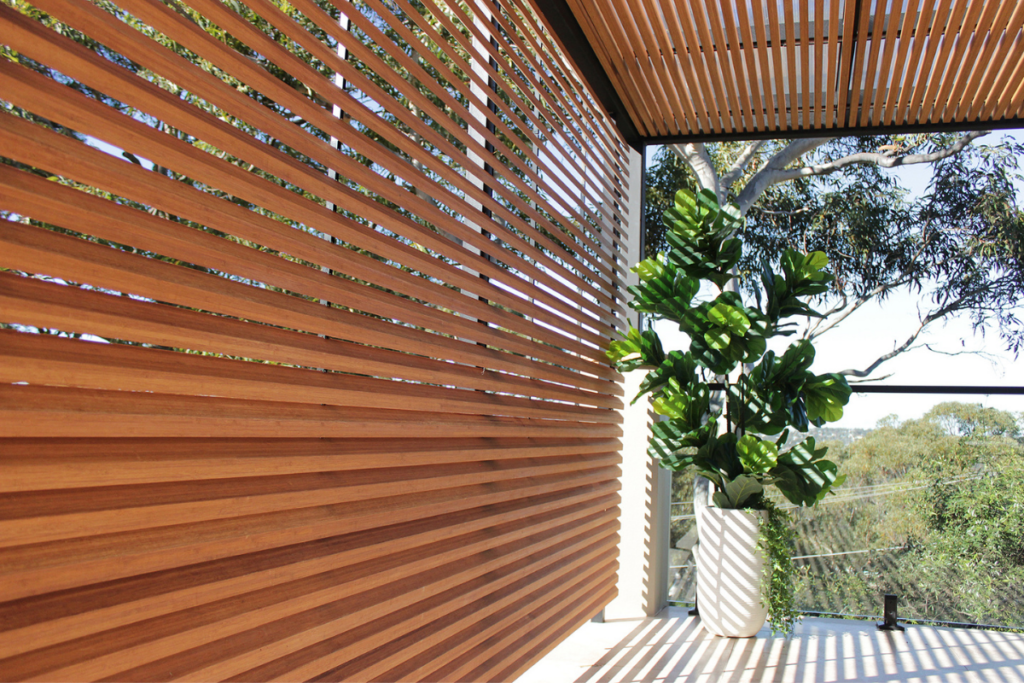 With their modern look, slatted bamboo timber screens are an elegant and functional way solution for privacy. They block the view from outside without stopping the light or air flow.
Pictured: Cottesloe privacy screen for Jo Taylor Design in Elanora Heights.
Decking
Fused bamboo decking boasts a Janka hardness rating twice that of Merbau and a BAL rating of 29 making it a superior choice for all decking applications in both residential and commercial installations. Our bamboo decking uses an exclusive clip system for quick and easy installation and comes with a 15 year warranty for extra peace of mind.
Pictured: XTR Bamboo Deck for FANDR Construction in Berry.
Battens and Slats
Stylish and sustainable, bamboo battens and slats are one of the most versatile tools for interior and exterior design. Suitable for shading, screening, fencing and cladding their applications are limitless. The only limitation is your imagination.
Pictured: Custom bamboo planter boxes for Woolworths.
Slatted Cladding & Acoustics
Perfect for feature walls, ceilings, shading and soffits, bamboo slatted cladding is lightweight and easy to install. Its ribbed texture also makes it a great sound absorber perfect for acoustics in restaurants, bars and busy venues.
Our engineered laminated bamboo holds Global GreenTag Level A and Platinum Health Ratings, guaranteeing sustainable manufacturing practices and non-toxicity.
Pictured: Bamboo clad booths for RAKU Dining in Canberra
Pool Boundary Fence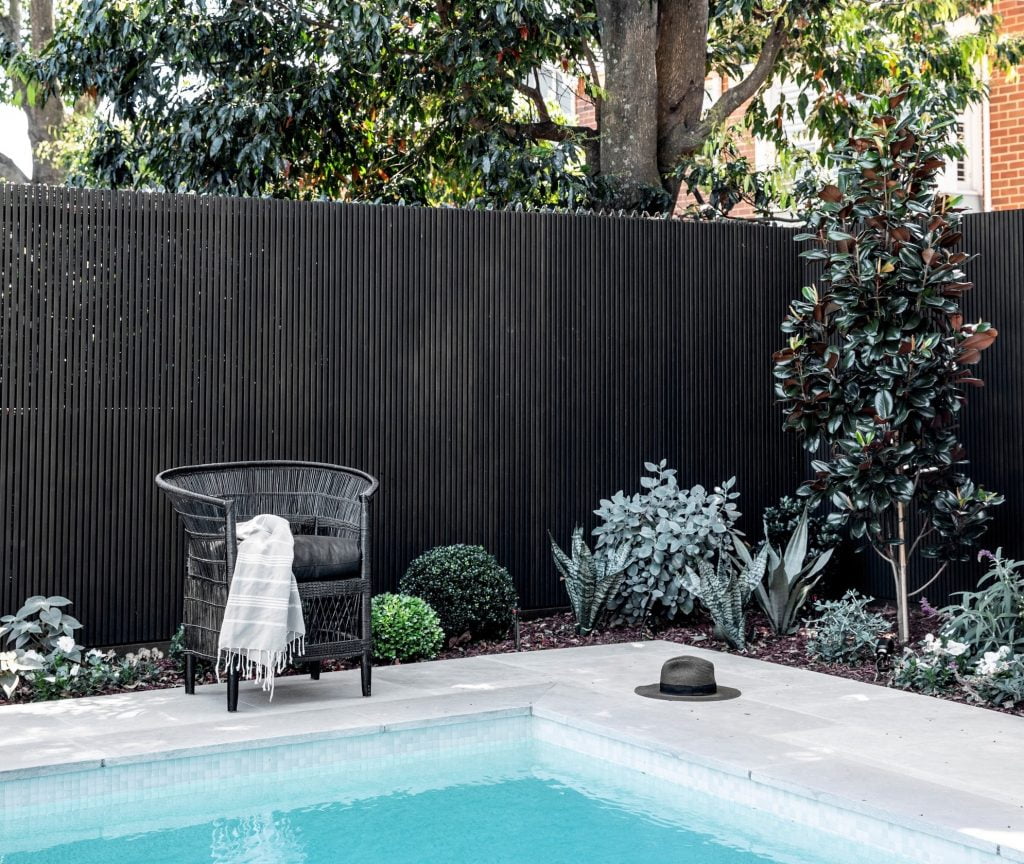 Minimum height standards for pool fencing and adjoining fencing apply in Australian States and Territories. Bamboo timber is a perfect cladding material to cover existing fencing to eliminate any footholds, or to raise the existing fence to the required height for pool certification. Bamboo fencing options can give your pool a fresh new look, transforming tired pool fences to meet safety requirements without the need to rebuild a whole new fence.
Pictured: Bamboo timber pool boundary fence (Black Torquay finish) for LivingLot in Bradley's Head.
Plywood
Bamboo is a naturally light material making it particularly well suited for plywood applications. We can custom make bamboo plywood sheets to meet your design requirements, contact us today to discuss your project.
Pictured: Bamboo plywood sheets for Woolworths.
Shading
Turn the harsh heat of the sun into soft, dappled light with the clean lines of slatted screens. Our engineered laminated bamboo holds Global GreenTag Level A and Platinum Health Ratings, guaranteeing sustainable manufacturing practices and non-toxicity.
Pictured: Bamboo shading (Noosa Screens in Teak) for Jo Taylor in Elanora Heights
Joinery and Cabinetry
Slats, battens and ribbed cladding are an easy way to add warmth and texture to flat surfaces such as cabinetry, barbecues, closets, TV units and more. Whatever the width, depth and length, we can custom make any batten profile you require.
Pictured: Custom barbecue cladding for Brendan Moar.
Pool Fencing
Glass is a popular fencing solution but the constant cleaning required is enough for some homeowners and business owners to look for alternatives requiring less maintenance. This is how our Sorrento screens were born. Composed of steel reinforced bamboo battens they provide an elegant, compliant and convenient alternative to glass fencing. With little maintenance required (a coat of oil every 18 months) and a warm finish, they are guaranteed to improve the look of any pool. This is a made to order product so get in touch with us today to discuss your requirements.
Sliding Doors
Functional and elegant, sliding doors are the smartest way to create flexibility in an open plan layout. One of our clients wanted to create a separation between their gym and their outdoor living space while retaining the ability to open it when necessary. We suggested using our Torquay slatted screens as sliding doors resulting in a stylish and versatile design.
These are just a few of the bamboo building products you can use as alternatives to timber but we can also custom make bespoke products for your designs if you are struggling to find the right timber product. Get in touch with our Design Consultants today and, together, we can bring your vision to life, sustainably.